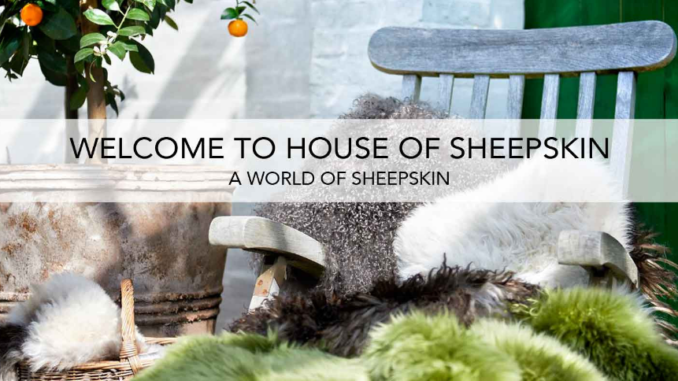 House of Sheepskin delivers quality products of real, carefully selected sheepskin that will enable you to embrace the Nordic style and way of living.
With House of Sheepskin you will get nothing but the best
Companies selling different products made from skin and wool are no rarity, but few are as dedicated to delivering products that will both satisfy and thrill customers as House of Sheepskin. This company's goal is to create the best, the softest and most beautiful sheepskin-products, to fair prices that will enable all kinds of people to enjoy them.
The wool is selected from quality sheep and fabricated by skilled artisans from around the world and this ensures that every product is as good as the next one and sure to satisfy even the most meticulous of customers. This follows a long Scandinavian tradition of skilled craftsmanship that House of Sheepskin want to shareware with the rest of the world. This has resulted in a variety of different products suited to every taste and need, and made from a number of interesting materials.
Get everything you need from a rug to a chair cover
The sheepskin products are soft and comfortable and are available in different colors, different lengths and different kinds of wool. Because of the softness of these products are most suited to covers, for example for chairs, couches, benches or armchairs. Both will enhance comfort and serve an aesthetic purpose.
But, if you are in want of something purely decorative, House of Sheepskin offers a number of such products too. What about a rug of cowhide? Or maybe on fabricated out of goats skin. These are not the types of furniture you normally see in a home, and therefore they are sure to make a lasting impression. The brilliant thing about all of these products is that the quality will ensure that they last a very long time, even if they are being used regularly.
This means that they are worth spending money on, because they will last you many years. And if a blanket, a carpet or a chair cover is not enough for you, the company offers another kind of product that will really help you achieve that special Nordic atmosphere; here you can purchase a pair of impressive antlers to hang on your wall and get the feeling that you are inviting the wild life into you own living room.
Website: Houseofsheepskin.com
Troldhøjvej 7
8722 Hedensted
Denmark